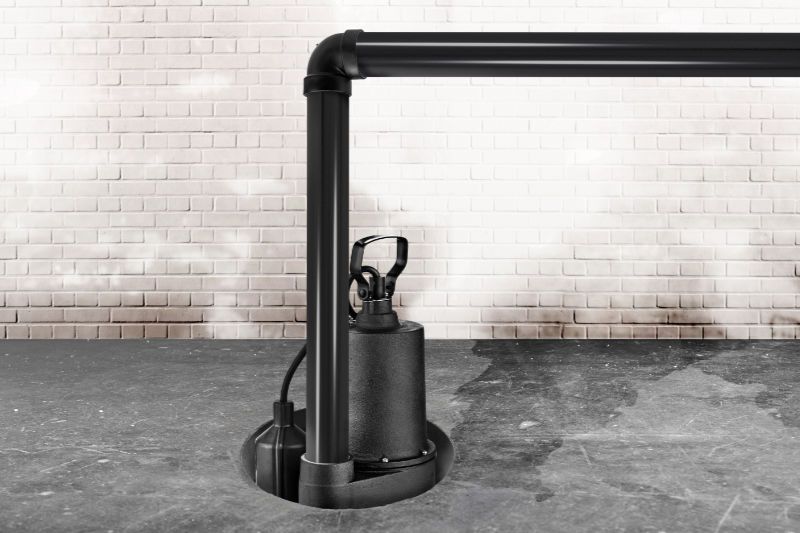 You depend on your sump pump to prevent your Gilbert home from flooding in the basement. But it can't do its job properly when there's an issue with it.
Recognizing problems with your sump pump allows you to address issues promptly. Our Camcor Plumbing professionals are ready to help with any of your plumbing needs. Whether the issue is with your Arizona home's sump pump, drain line, or water heater, we take care of it all—give us a call!
But how do you know when there is a problem with your sump pump that requires attention? Here are some warning signs that it is time for you to bring in our experts to have a look:
1. You Hear Your Sump Pump Making Unusual Sounds
If you hear your sump pump making an odd noise, give us a call. Don't ignore a warning sign of a problem—otherwise, the problem may continue and could become even more severe.

Our Camcor Plumbing professionals are sump pump experts. We can investigate the cause of the unusual sound and provide the appropriate repair in no time so that your sump pump works when you need it most!
2. Your Sump Pump Runs Inconsistently
Is your sump pump running continuously? Or are you noticing your sump pump turning on and off throughout the day? There could be an issue with the float switch or another major component.
3. You Notice Rust On Your Sump Pump
Although it's not unusual, a rusty sump pump is never good. Your sump pump's constant exposure to water can lead to rusting and even bacteria growth. Rust and bacteria could build up in your sump pump and create water flow and drainage problems that may warrant a repair.

Prevent rust and reduce bacteria growth by scheduling routine maintenance services. Our Camcor Plumbing professionals can test your sump pump and ensure it is thoroughly cleaned and fully operable.
4. Water Keeps Accumulating in Your Basement
Too many homeowners neglect their sump pump, which can backfire, especially if the sump pump fails when it's needed most.

According to First Street Foundation, more than 142 million properties in the United States are at risk of flooding. Be sure your sump pump can help prevent flooding and its negative impact by keeping up with regular maintenance services.

Routine sump pump maintenance helps ensure your system is operating safely and efficiently. Issues can be uncovered and handled before they progress any further, helping to reduce the risk of a costly repair.
5. Your Sump Pump Reached the End of Its Service Life
Well-maintained service pumps can last for 10 years—if your sump pump is approaching or has surpassed this mark, you will likely start to run into some issues.

When your sump pump is around this age, it typically makes more sense to replace rather than repair it. Otherwise, you will end up paying to repair your sump pump and have no option but to replace it soon anyway.
We install, replace, repair, and maintain sump pumps to support a safe and healthy home. Let Camcor Plumbing assist with your plumbing needs—we are always here to help.
Call Camcor Plumbing for Sump Pump Repair or Replacement
Don't leave the sump pump in your Gilbert, AZ home in anything less than great condition. Contact our Camcor Plumbing professionals so we can resolve any issues and ensure your equipment is operating efficiently. Call 480-626-4272 or request service online today.